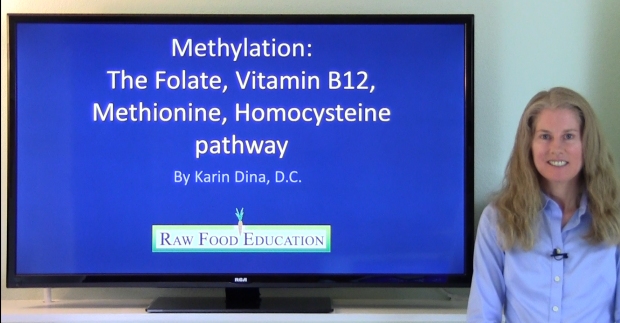 Many people over the years have asked me about why vitamin B12 is so important for our health and what vitamin B12 actually does in the human body. Vitamin B12 is involved in numerous methylation reactions throughout the body and in a vitamin B12 deficiency, these reactions can become compromised.
Vitamin B12 is involved in the production of our genetic code (DNA and RNA), activation of folate, production of red blood cells, keeping homocysteine appropriately low in our body, the production of certain cell membrane components, the production of certain neurotransmitters (including serotonin, melatonin, epinephrine, and dopamine), important reactions involving energy production, and nervous system function. The bottom line is that vitamin B12 is vitally important for a number of life-sustaining activities in our body and should not be overlooked when considering one's overall health.
Check out this video for more details:
The information in this video builds on a video I did several months ago on the vitamin B12 – folate connection. If you're interested in taking your knowledge to the next level.........
We cover this topic and so much more in our online Mastering Raw Food Nutrition and Educator Course. For more class details, click here.
Additionally, our book The Raw Food Nutrition Handbook: An Essential Guide to Understanding Raw Food Diets addresses many hot topics in raw food nutrition such as essential fats, protein, nutrient content of raw food diets, food combining, enzymes, hydration, vitamins, minerals, and many more. We value education on these important topics and are happy to finally bring this book to you. The book is available on Amazon and other online booksellers.
One of the best ways to keep in touch with us is to join our email list. We send out monthly newsletters, notifications of our speaking engagements, and more: