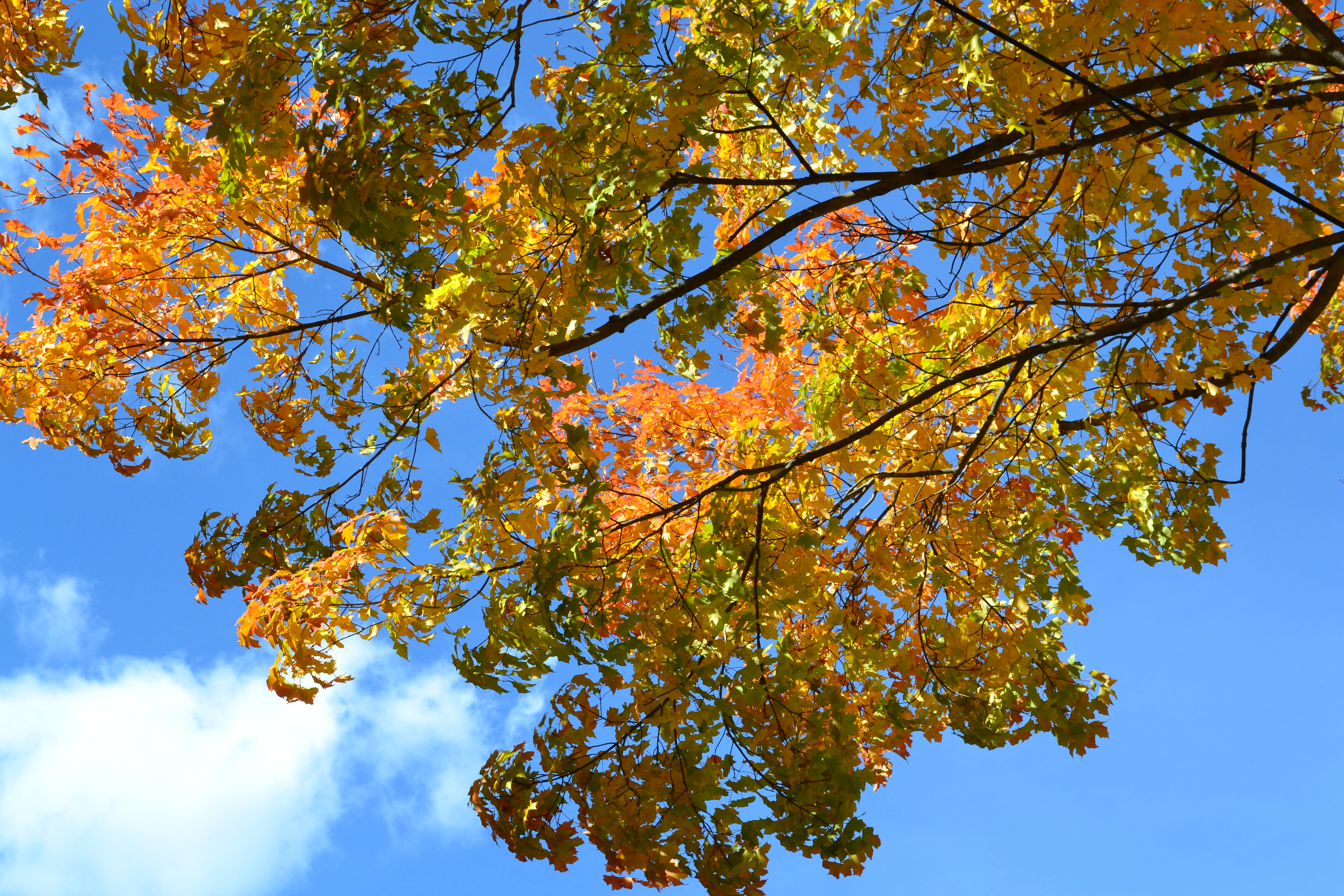 One answer is very simple: antioxidants. Xanthophylls and carotenoids are two types of antioxidants found in fruits, vegetables, and fall foliage.
Regarding fruits and vegetables, xanthophylls are yellow plant pigments found in these foods and leafy greens. Well-known xanthophylls include lutein and zeaxanthin which have been studied for potential benefits in human vision. Carotenoids are orange plant pigments found in some leafy greens and orange fruits and vegetables. Well-known carotenoids include beta carotene and alpha carotene.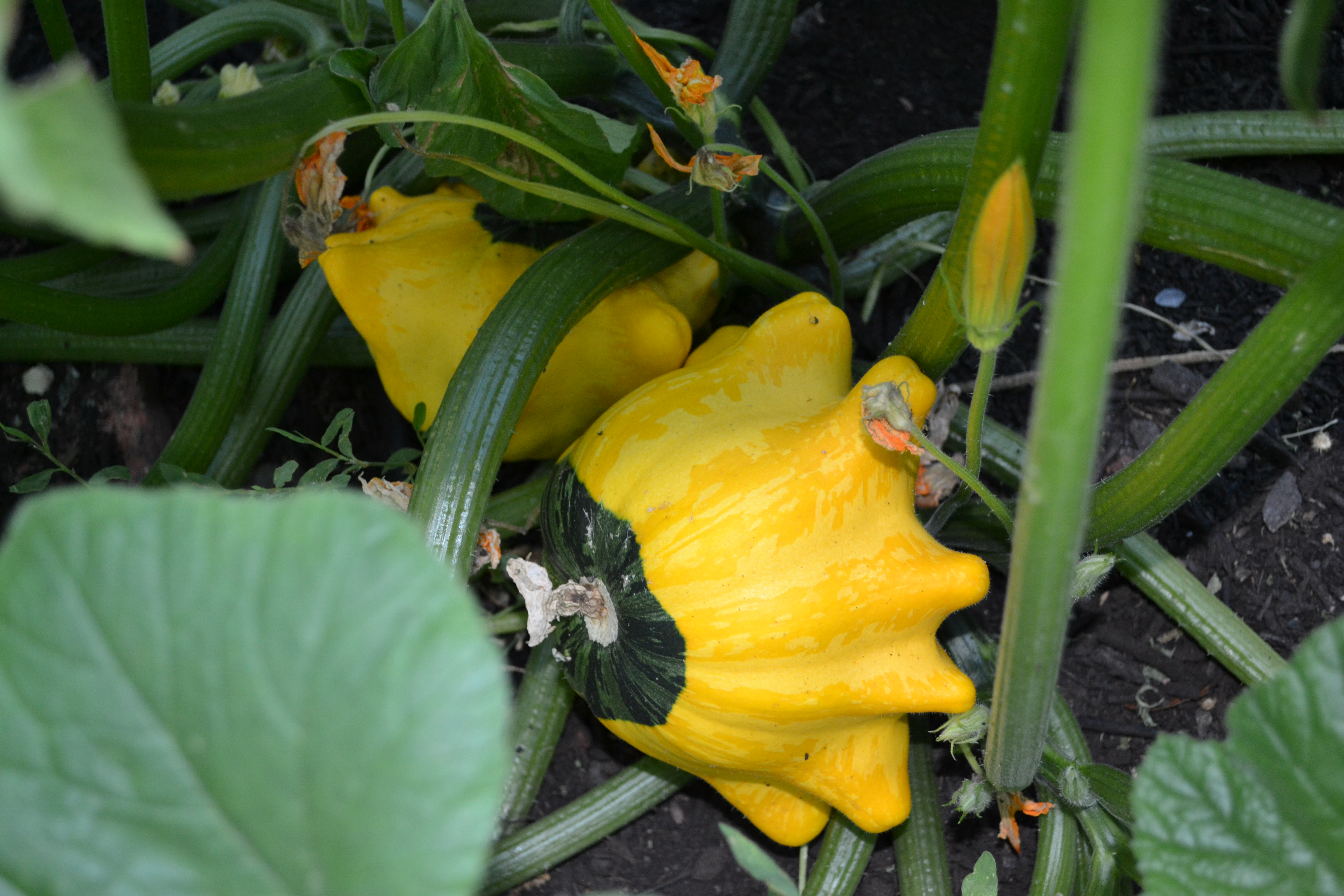 Regarding leaves on trees, xanthophylls and carotenoids are present in leaves for the entire life cycle and are only revealed when chlorophyll production ceases toward the end of this cycle, which happens on a large scale in the fall. Chlorophyll is a green pigment that plays a role in creating energy for green plants from sunlight through a process called photosynthesis. Chlorophyll breaks down with exposure to sunlight throughout the life cycle of leaves and therefore constantly has to be replaced. As autumn approaches and a leaf approaches the end of its life, chlorophyll is no longer replaced by the plant, revealing the xanthophylls and/or carotenoids underneath.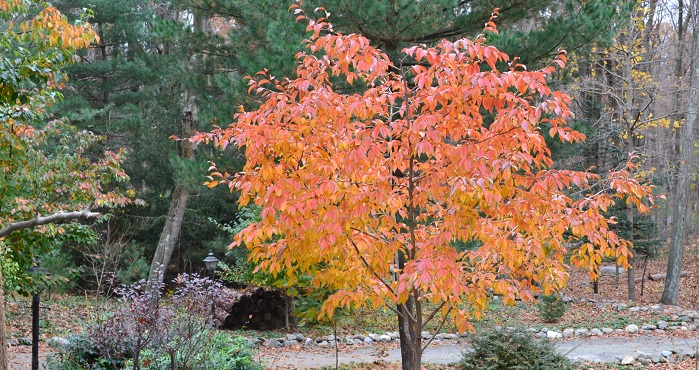 In addition to yellow and orange pigments, we see red pigments called anthocyanins in some fall foliage. Other anthocyanins are purple and blue in color and are found in blueberries, raspberries, and blackberries. In contrast to xanthophylls and carotenoids, anthocyanins are not present throughout the life of the leaf, but instead are made at the end of the life cycle when chlorophyll production ceases. Not all leaves contain anthocyanins.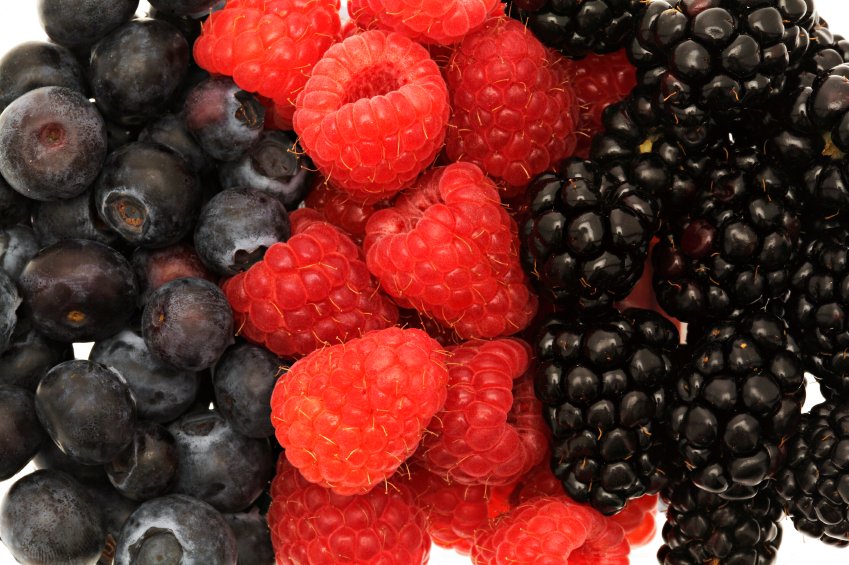 To summarize, xanthophylls, carotenoids, and anthocyanins are groups of antioxidants found in both fall foliage and fruits and vegetables. All three types of phytonutrients help protect the leaves of trees from stresses such as constant sun exposure which can generate free radicals. This is especially true for xanthophylls and carotenoids as they are present for the entire life cycle of the leaf. Similarly, the xanthophylls, carotenoids, and anthocyanins we eat from fruits and vegetables are thought to help protect our internal tissues from the free radicals to which they are exposed.
What about the brown pigment seen in some fall foliage? This pigment is called tannin and is revealed when chlorophyll, xanthophylls, carotenoids, and anthocyanins break down near the end of the leaf life cycle.
Interested in taking your nutrition knowledge to the next level?
We cover this topic and so much more in our online Mastering Raw Food Nutrition and Educator Course. For more class details, click here.
Additionally, our book The Raw Food Nutrition Handbook: An Essential Guide to Understanding Raw Food Diets addresses many hot topics in raw food nutrition such as essential fats, protein, nutrient content of raw food diets, food combining, enzymes, hydration, vitamins, minerals, and many more. We value education on these important topics and are happy to finally bring this book to you. The book is available on Amazon and other online booksellers.
One of the best ways to keep in touch with us is to join our email list. We send out monthly newsletters, notifications of our speaking engagements, and more: